Let me tell you all a secret. Promise not to shun me and smite me for my unpopular opinion? Okay. Last year, I did not love Dillo Day. I know, it's crazy. I was a freshman, and there was so much build-up for the one day a year where you can wear whatever you want, listen to some hip, live music, darty all day and play all night. However, what I ended up encountering was a tiring, sweaty, wet and uncomfortable day of mishaps. The fact that it was torrentially downpouring for most of the day didn't really help. As a whole, I am glad I participated in Dillo Day, but there are a few things I would have done differently to make it more of a positive experience. Take this information as you will.
1) Wear Dillo-friendly shoes.
Dillo Day isn't like your average darty. You will be walking and dancing a lot in what is likely to be muddy pathways and backyards with heavy walking traffic. So as for shoes, skip the new holographic sneakers and opt for your frat basement shoes that you don't care about as much. I would have benefitted from this information, because my white Adidas took a turn for the worse last year.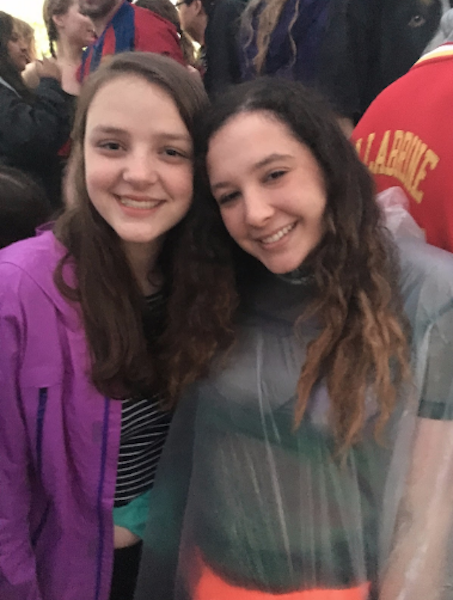 2) Make sure your outfit is comfortable.
Don't get me wrong, I loved my Dillo outfit last year. It was a holographic, see-through shirt with a galactic-looking bralette underneath. Then, I had a tight and honestly pretty short black denim skirt on. However, if I had known that the weather was going to be wet and icky, I might have gone for a shirt that didn't feel as unnatural when it was wet. Also, my restricting skirt made it pretty hard to dance to my fullest ability. So, moral of the story, check the weather and pick out possible backup outfits if you want to change throughout the day.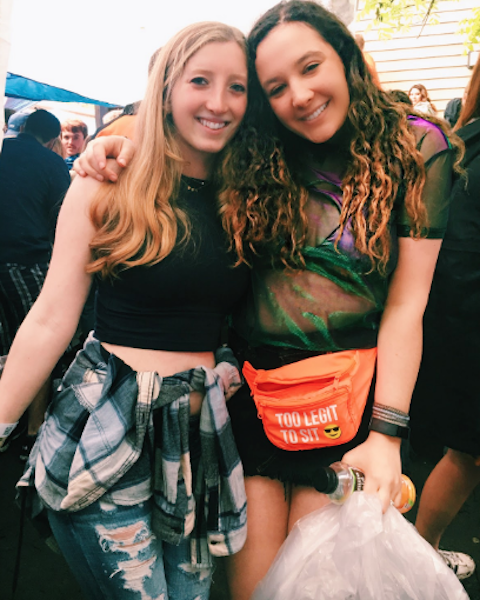 3) Make sure you sign in your guests or get signed up for whatever dorm you're hanging out in.
Dillo Day can be very bureaucratic. If you have a guest or friends in a different dorm, remember that you need to check them into your dorm the day before Dillo Day. Instructions about how to do this will be posted the day or two before Dillo.
4) Listen to your body.
And I don't just mean while you're dancing to the music. Make sure to stay hydrated and eat a good breakfast. If you're anything like me, waking up at sunrise, darty hopping and dancing in a sardine-packed crowd with loud music for hours can get the best of you. You might listen to one set on the field and feel like you want to curl up into a ball and sleep. There is nothing wrong with going back to your room and taking a quick (or long) cat nap before rallying again. Many people take this route, trust me.
5) Make the day your own.
Dillo is made to be fun. So do whatever your heart desires to make it the most optimal experience possible (as long as you don't break the law). It is a great day to bond with people you have always wanted to be closer with. It is as much a day of bonding as it is a day of music.
All of that being said, do what you want on Dillo. Don't listen to me if you don't want to, because again this is YOUR day! Make your memories however you want to make them because this day can be the perfect bookend to a wild year. ROCK ON!